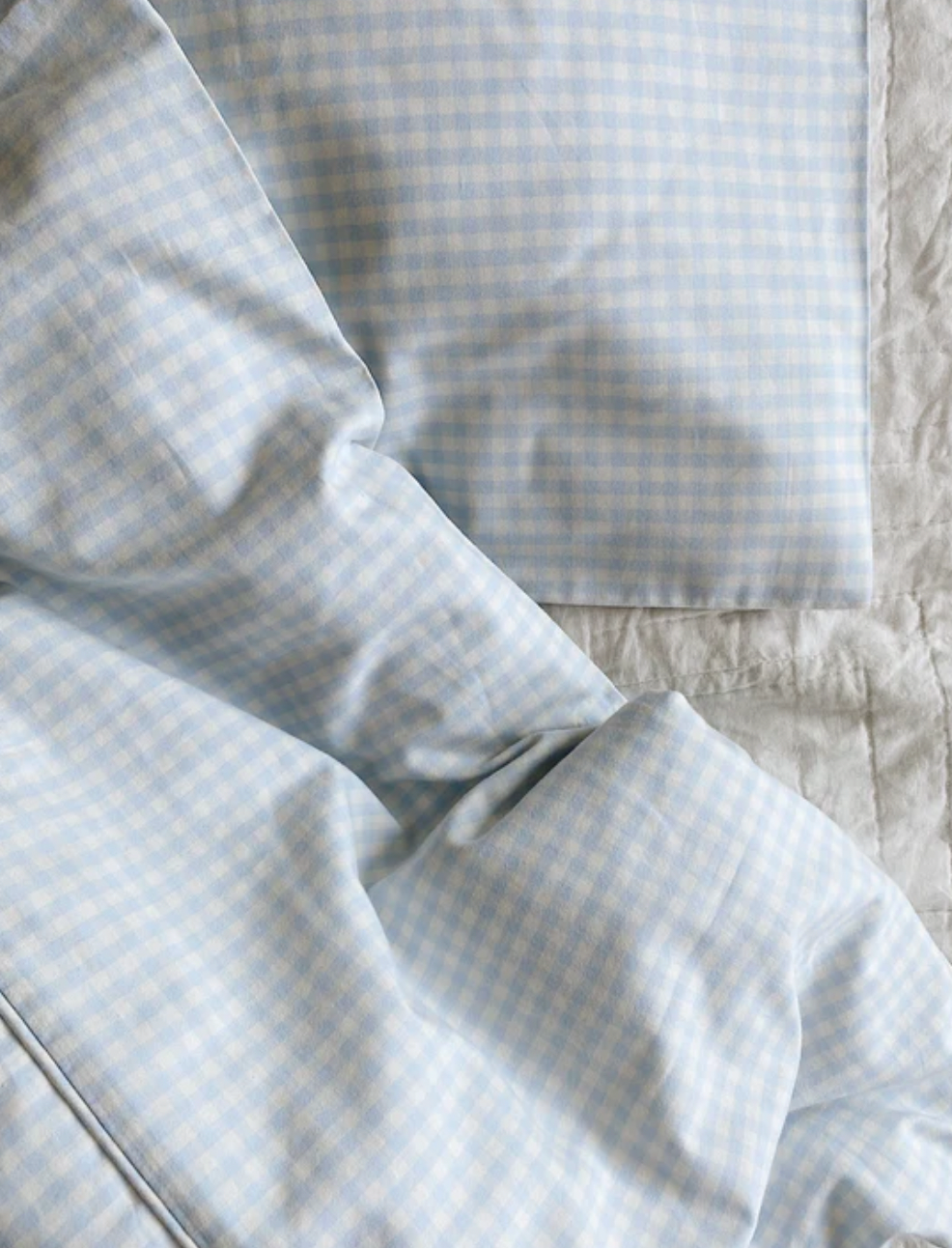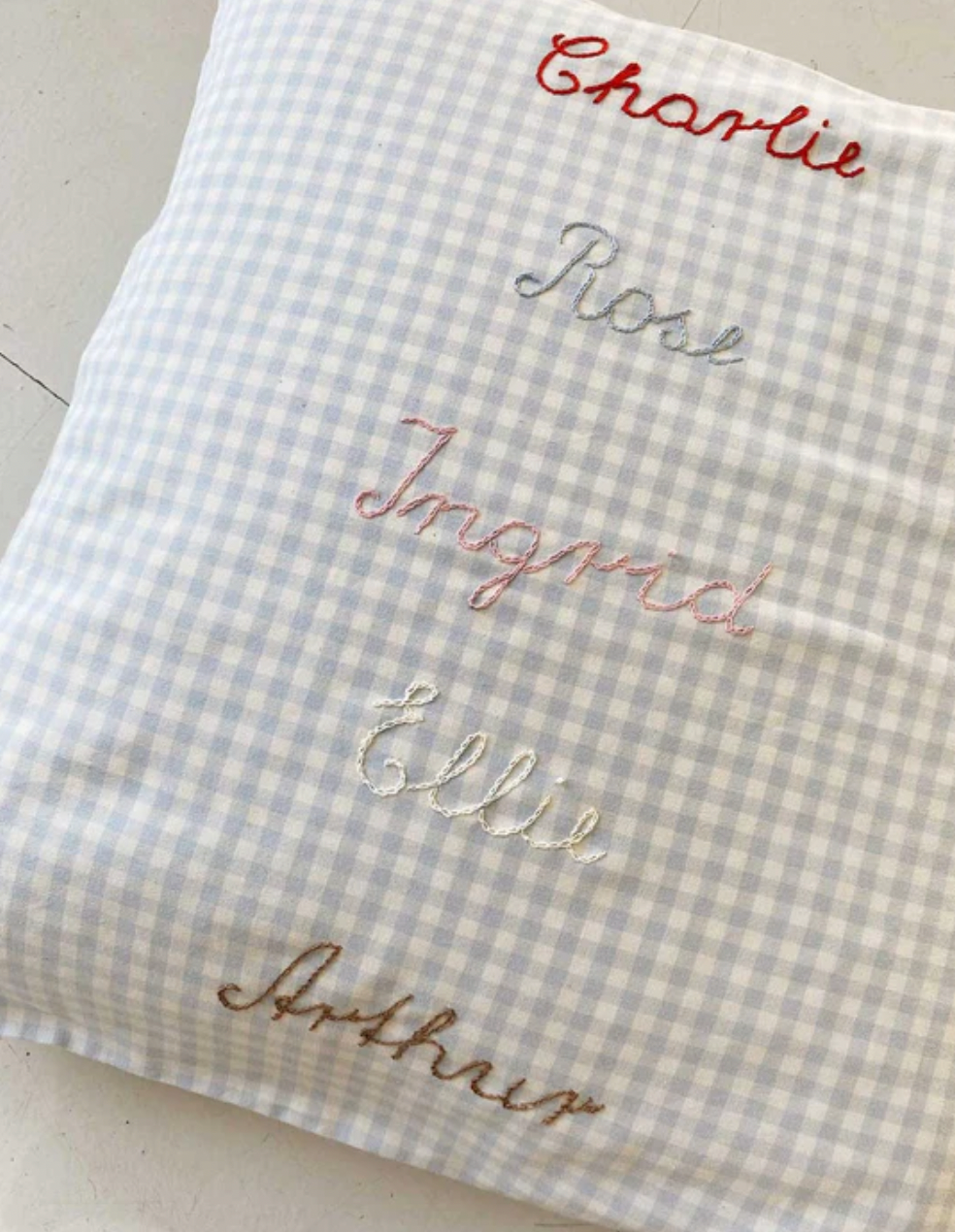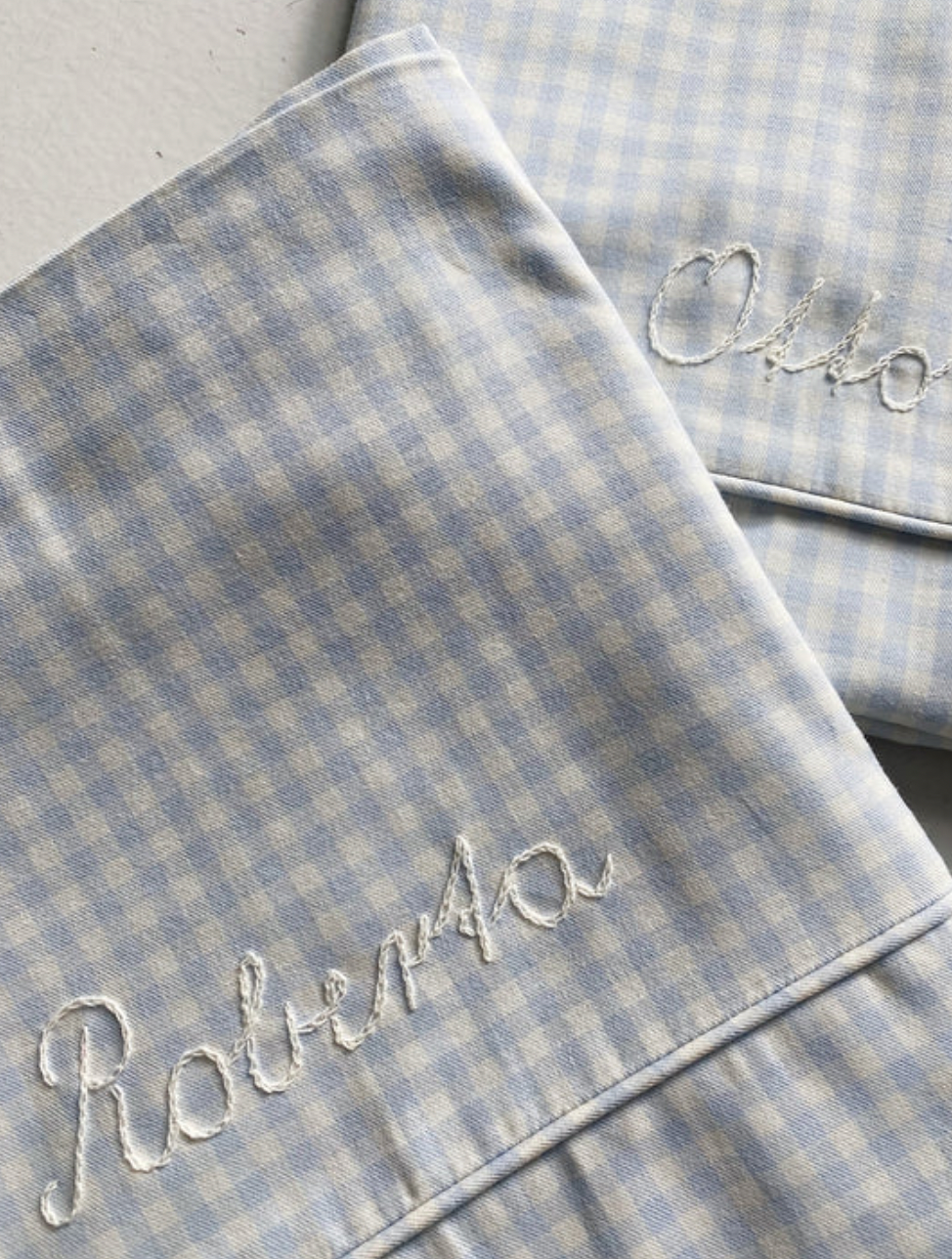 Classic adult bedding blue gingham
FREE

 

shipping on orders above 1000 DKK // 135€
This timeless bedding for kids and adults is made from 100% soft organic cotton in a classic blue gingham design.
Info about hand embroidered names:
Add a hand embroidered name in a color of your choice.
Choose 'Junior bedding - with 1 name / 2 names'
Go to your

 

basket

 

and click 'Leave a note about your order' 
Decide if you want the embroidery to be blue, brown, white, pink or red.
Write a note with the name

 

and the color of your choice
Shipping for Baby bedding with a hand embroidered name is up to 10 days
PLEASE BE AWARE THAT YOU CANNOT RETURN THIS ITEM (with name embroidery)
If no embroidery colour is chosen the name will be embroidered in white on all bedding in blue gingham.  
Colour: Blue / cream
Embroidery: Choose between brown, cream, light pink, light blue and red. 
Quality: 100% Organic cotton
Size of duvet cover: 140 x 200 cm
Size of pillow cover: 60 x 63 cm
Suitable for standard adult duvets size 140 x 200 cm and pillows size 60 x 63 cm
Recently Viewed