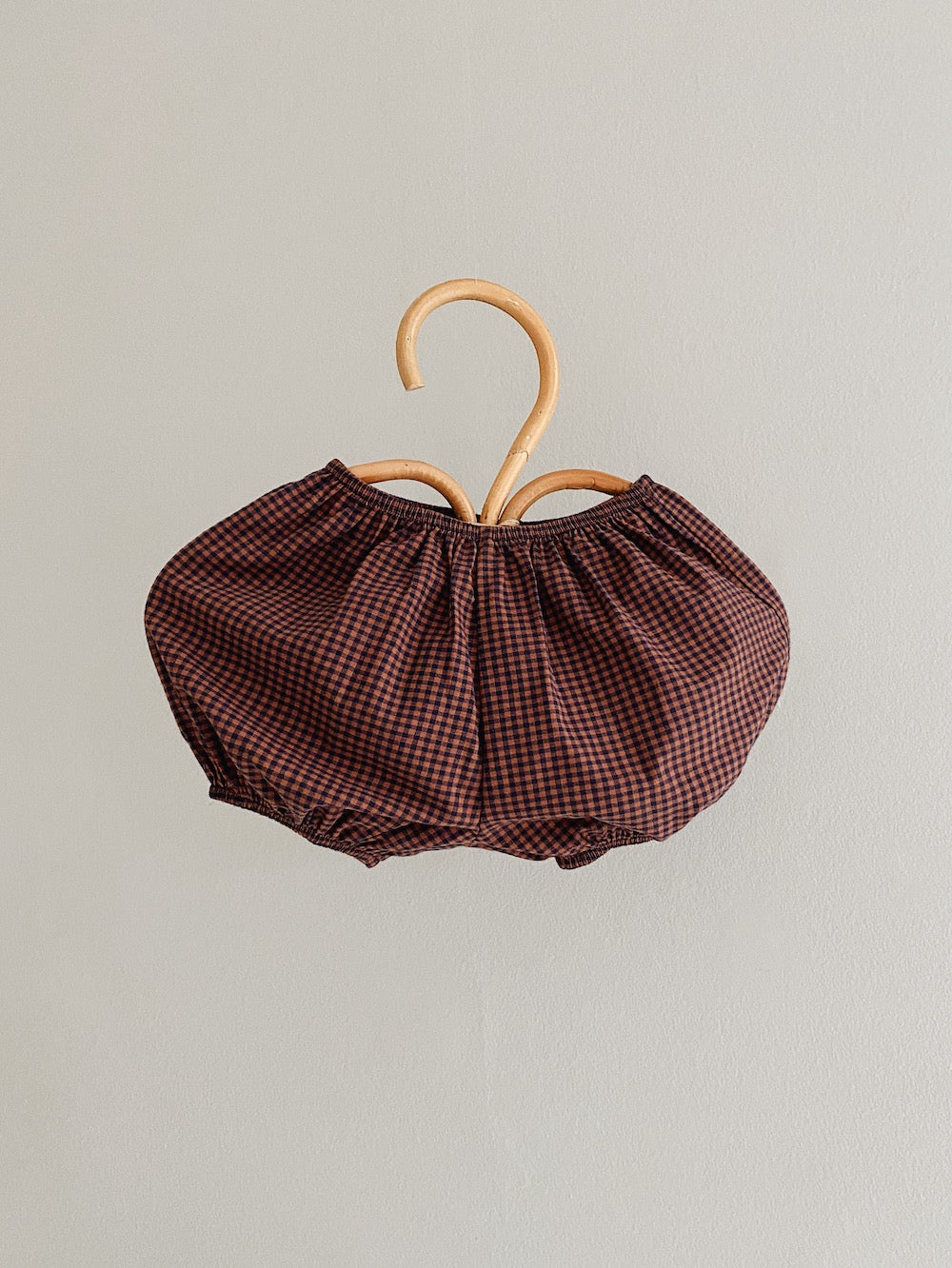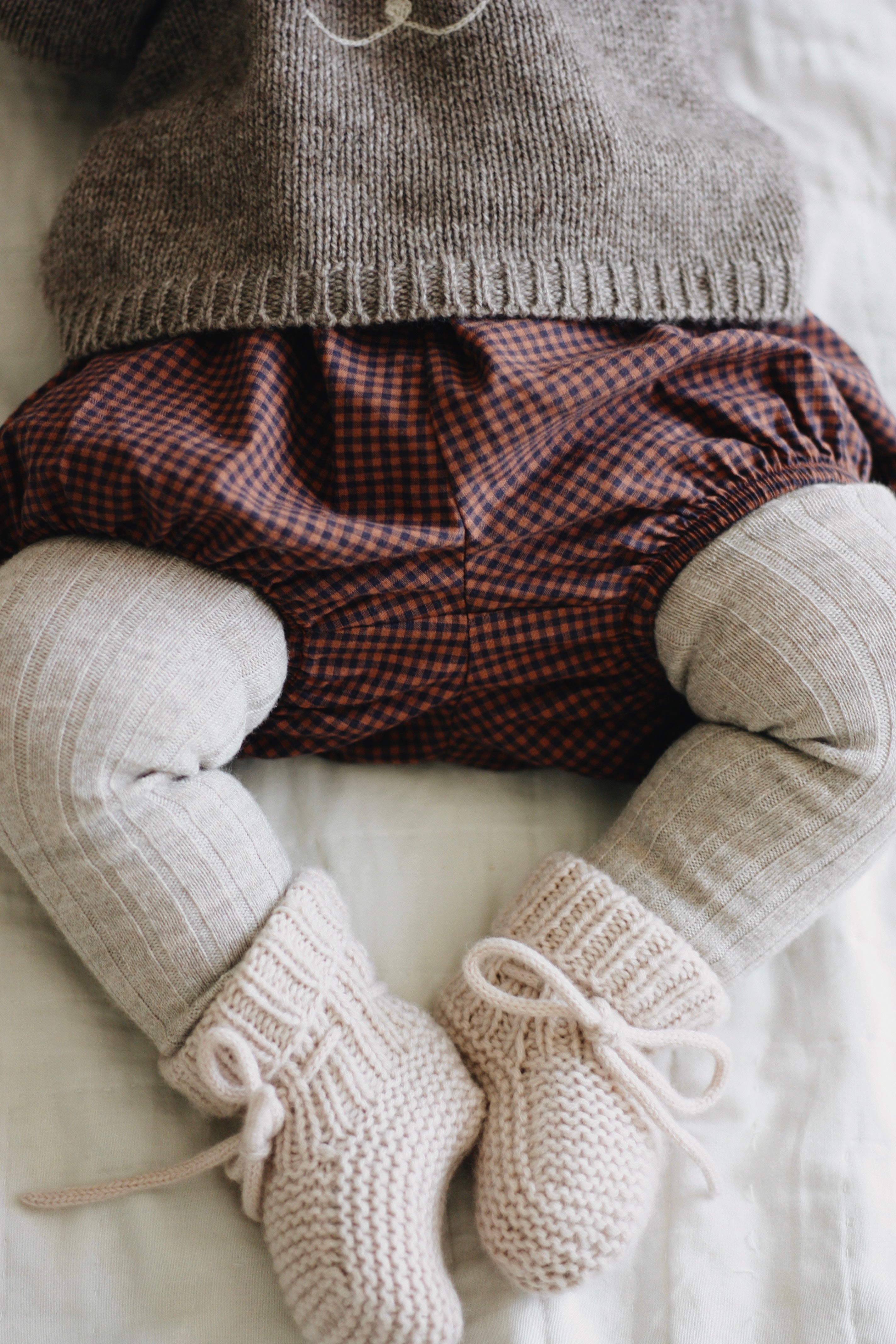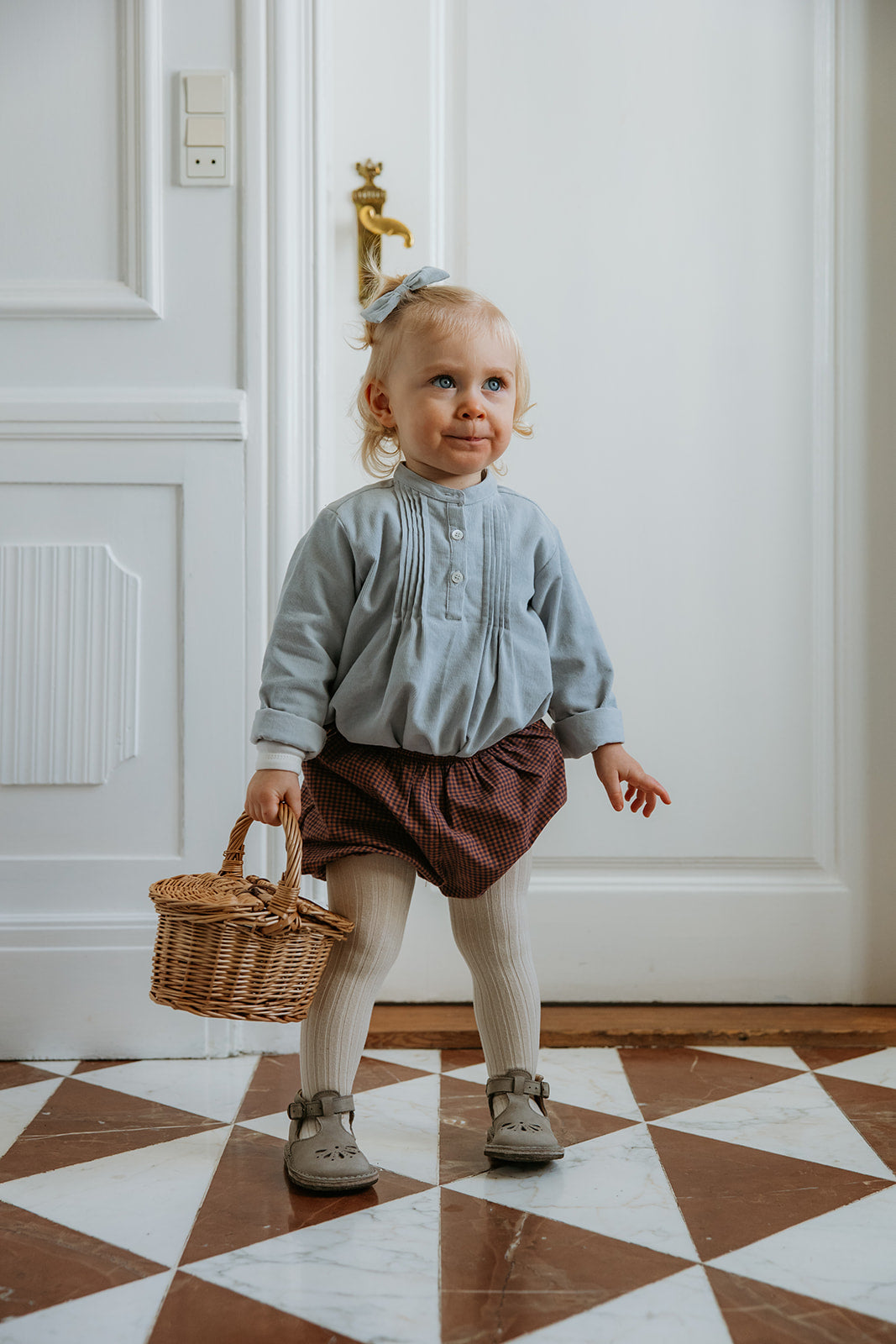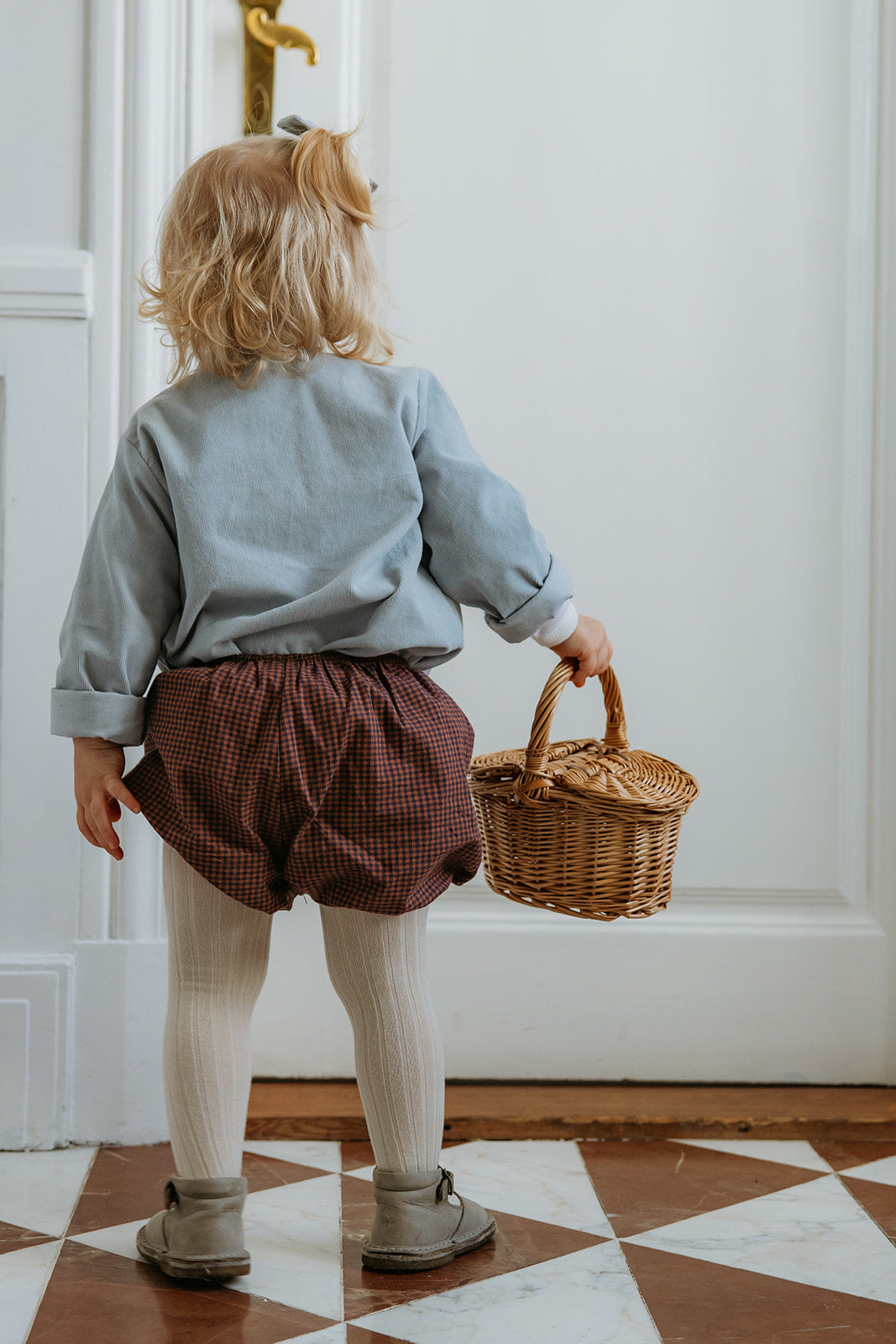 Nelly bloomers indigo check
The nelly bloomers might be just what you are searching for.
Made from super soft organic cotton in the beautiful indigo check with a soft elastic waist and thighs. These little bloomers are both easy to slip on and comfortable to wear.
Use them with tights and a cashmere top for a soft and cute winter look. Winter check is easy to mix with all types of colours.
Colour: Indigo check
Quality: 100% Organic cotton
Size & fit: Big to size / loose fit
Recently Viewed