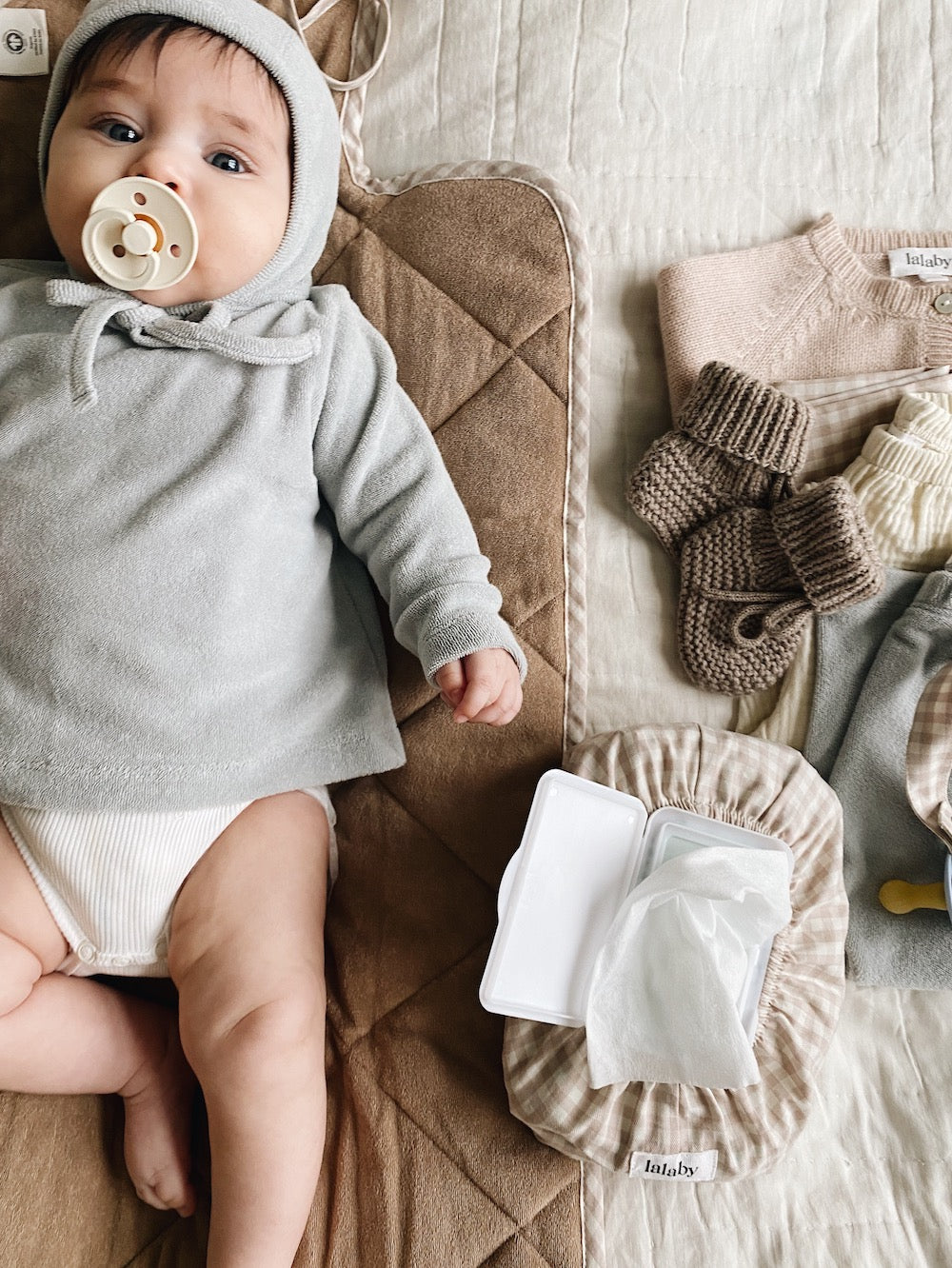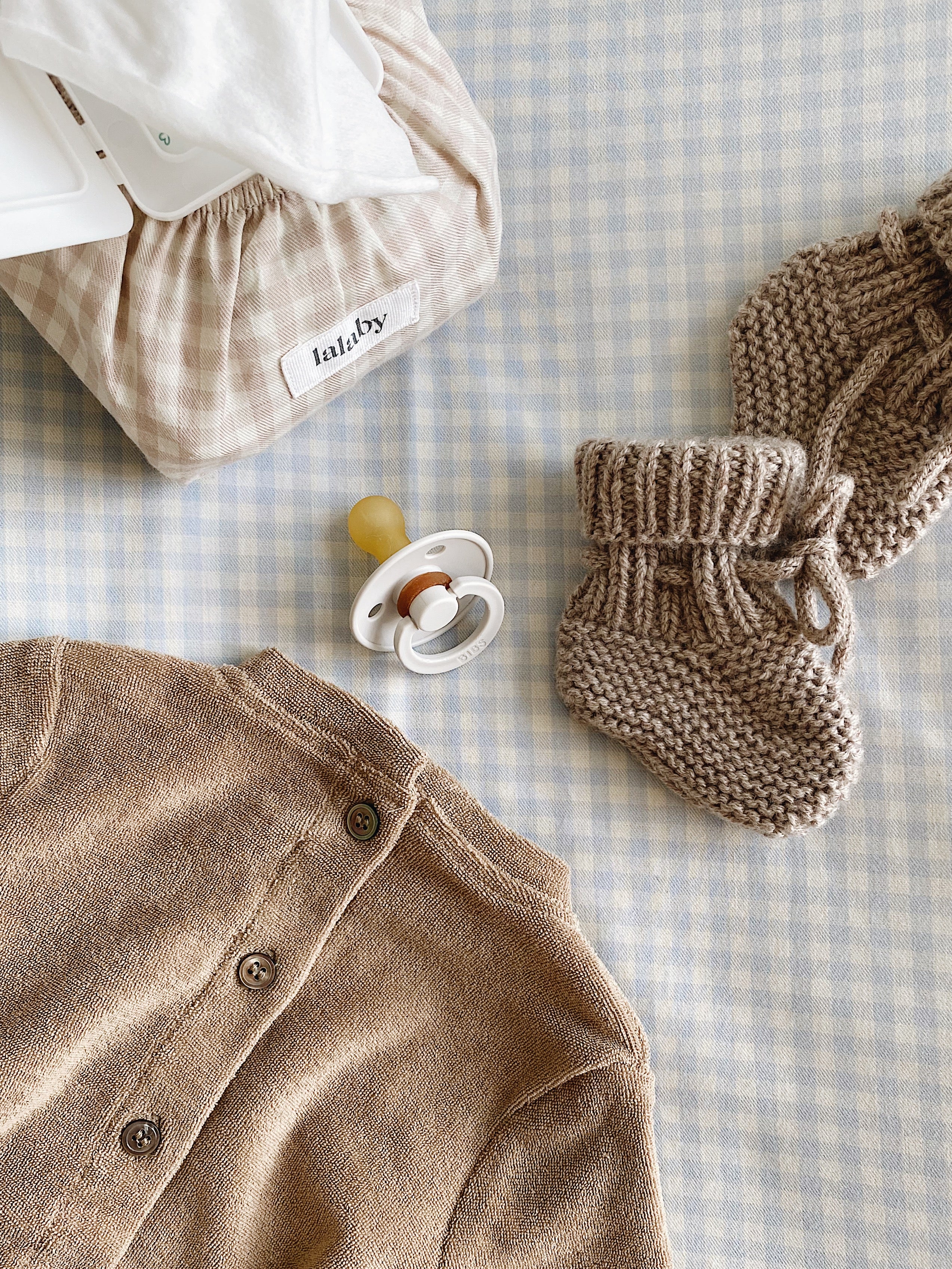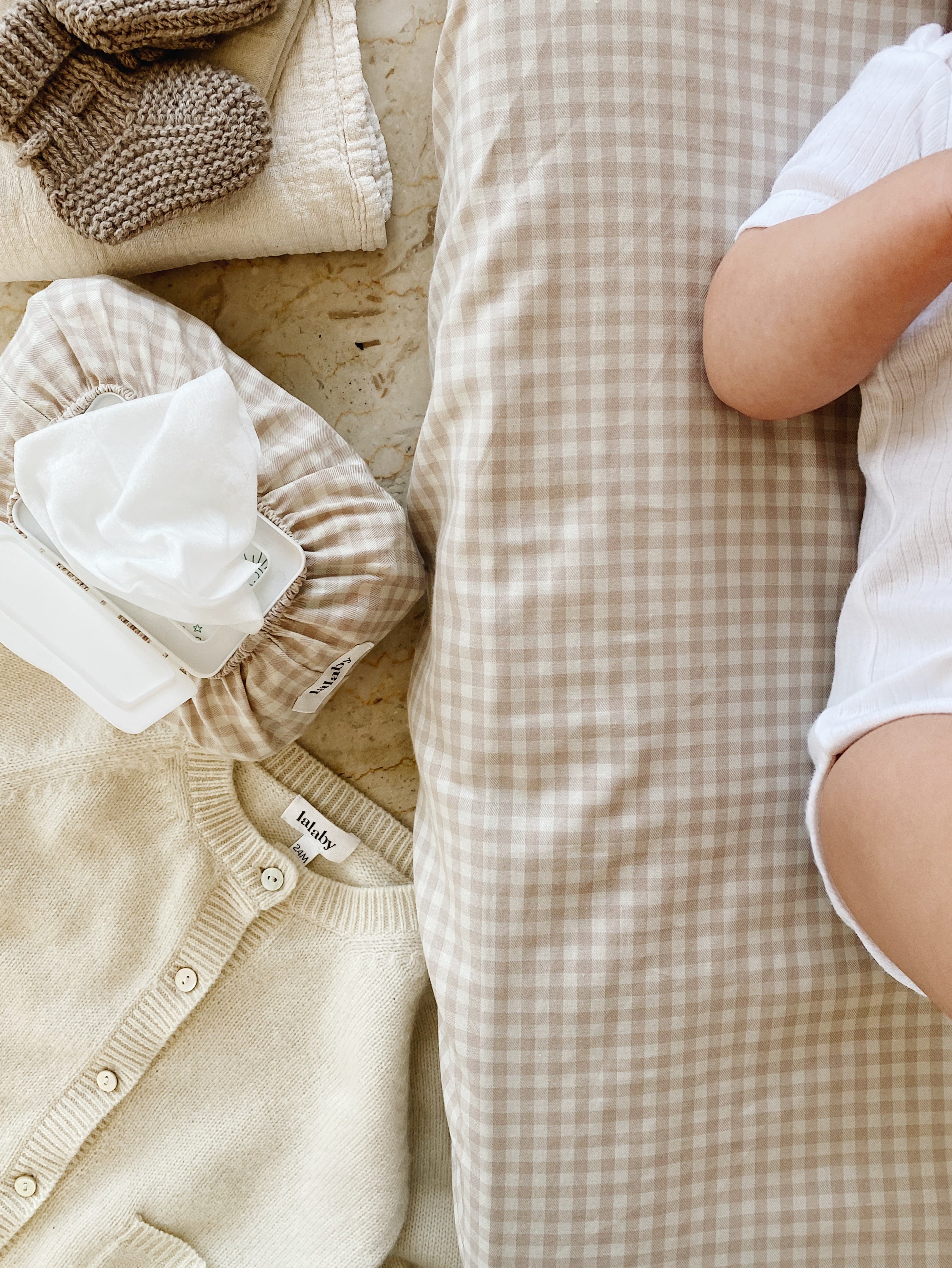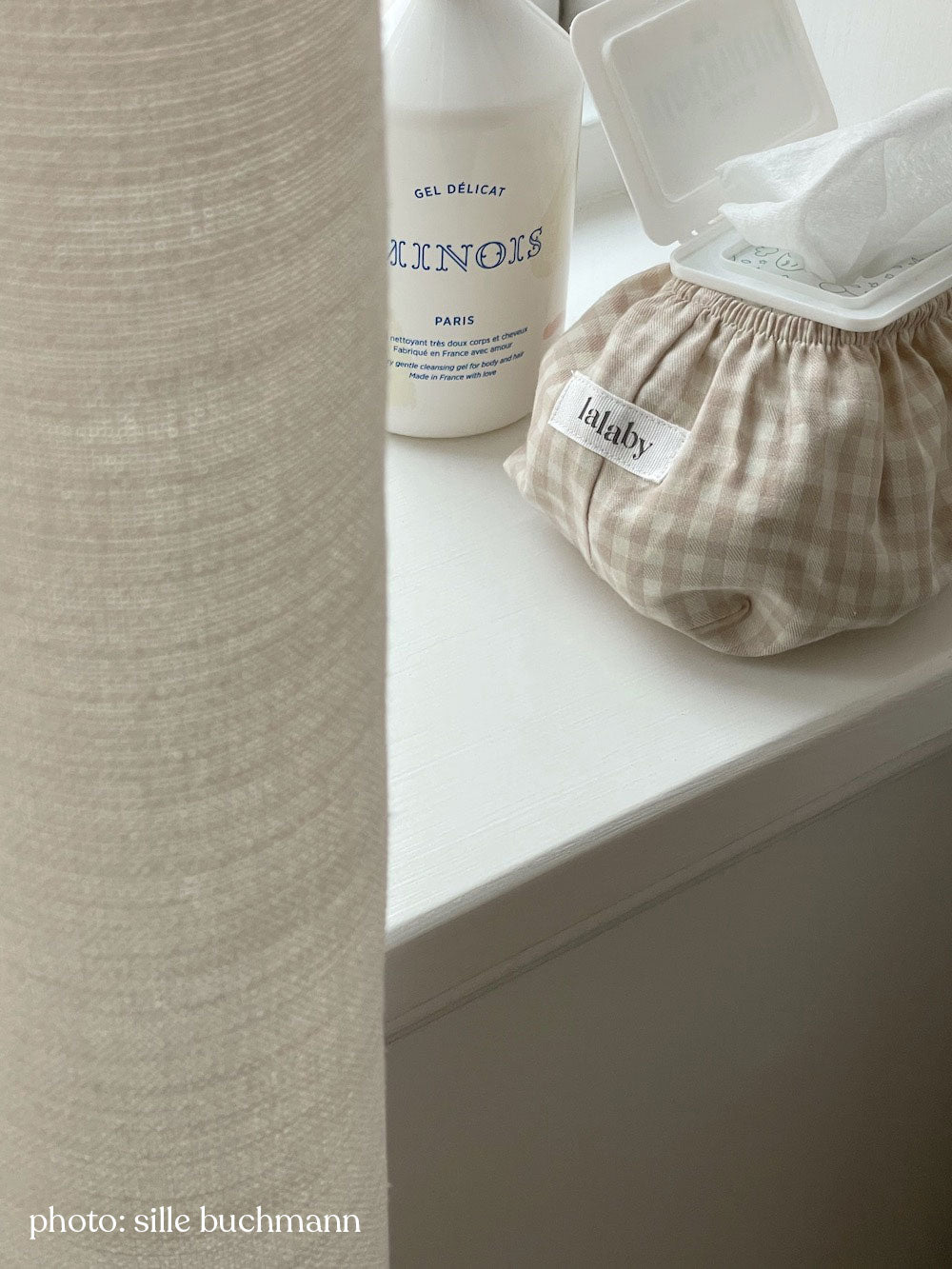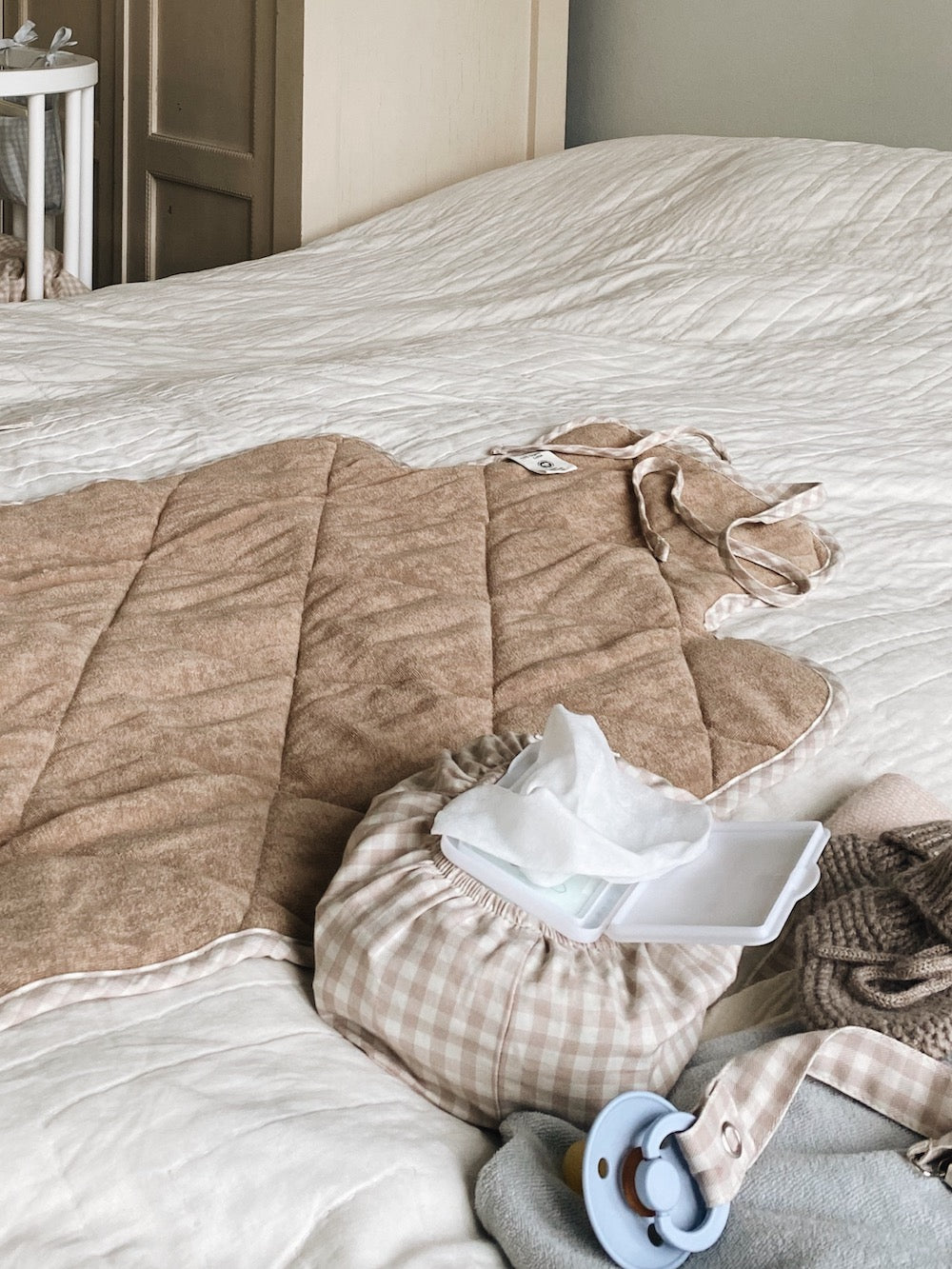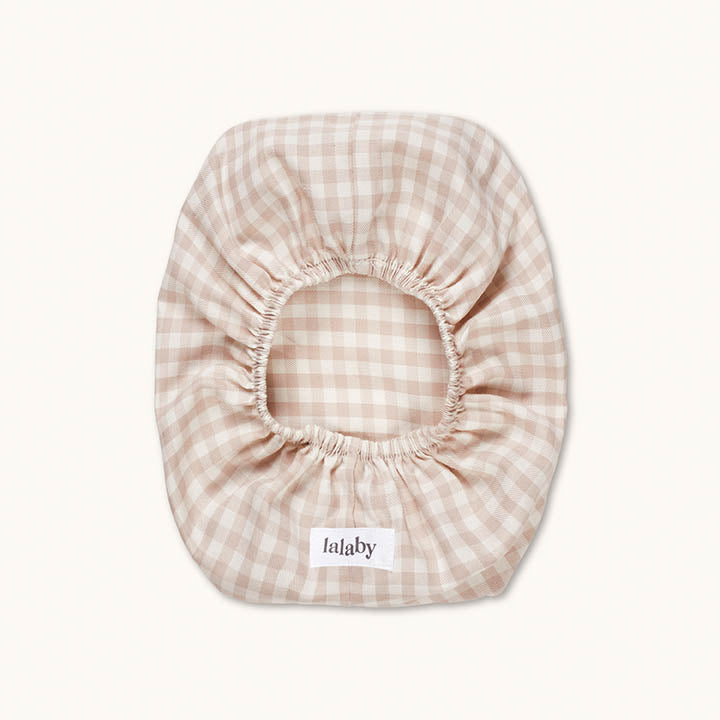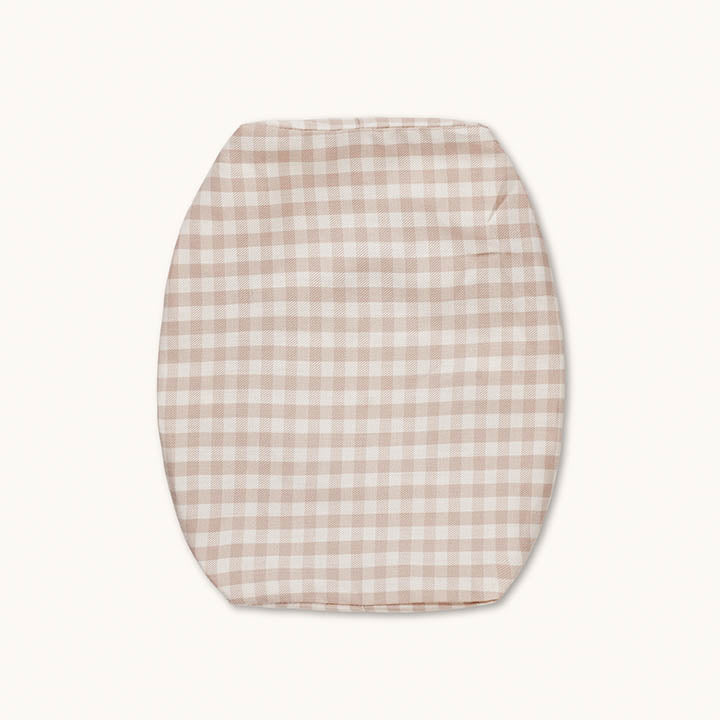 Wet wipe cover beige gingham
FREE shipping on orders above 1000 DKK // 135€
A pretty and practical wet wipe cover - perfect for the not so pretty wet wipes. The cover is made from the Lalaby signature fabric with classic gingham checks. It comes with a flexible elastic band that makes it fit all standart wet wipes packages.
Also available in blue gingham. 
Match with it the changing mat cover in blue or beige to create a pretty look on the changing table and.
Colour: Beige / cream gingham

Quality: 100% Organic cotton
Size of cover: onesize - suitable for standard wet wipes packages.
Recently Viewed