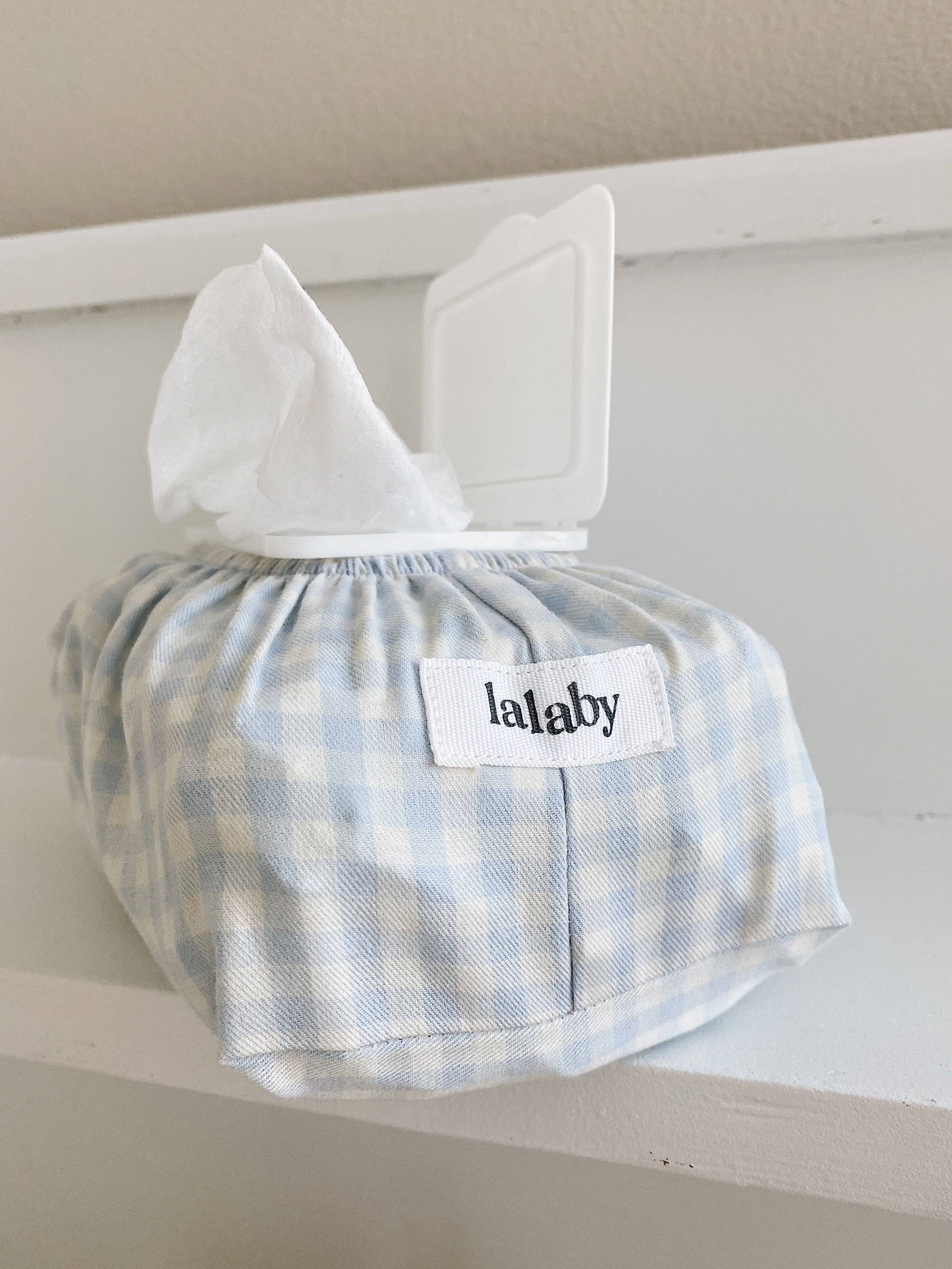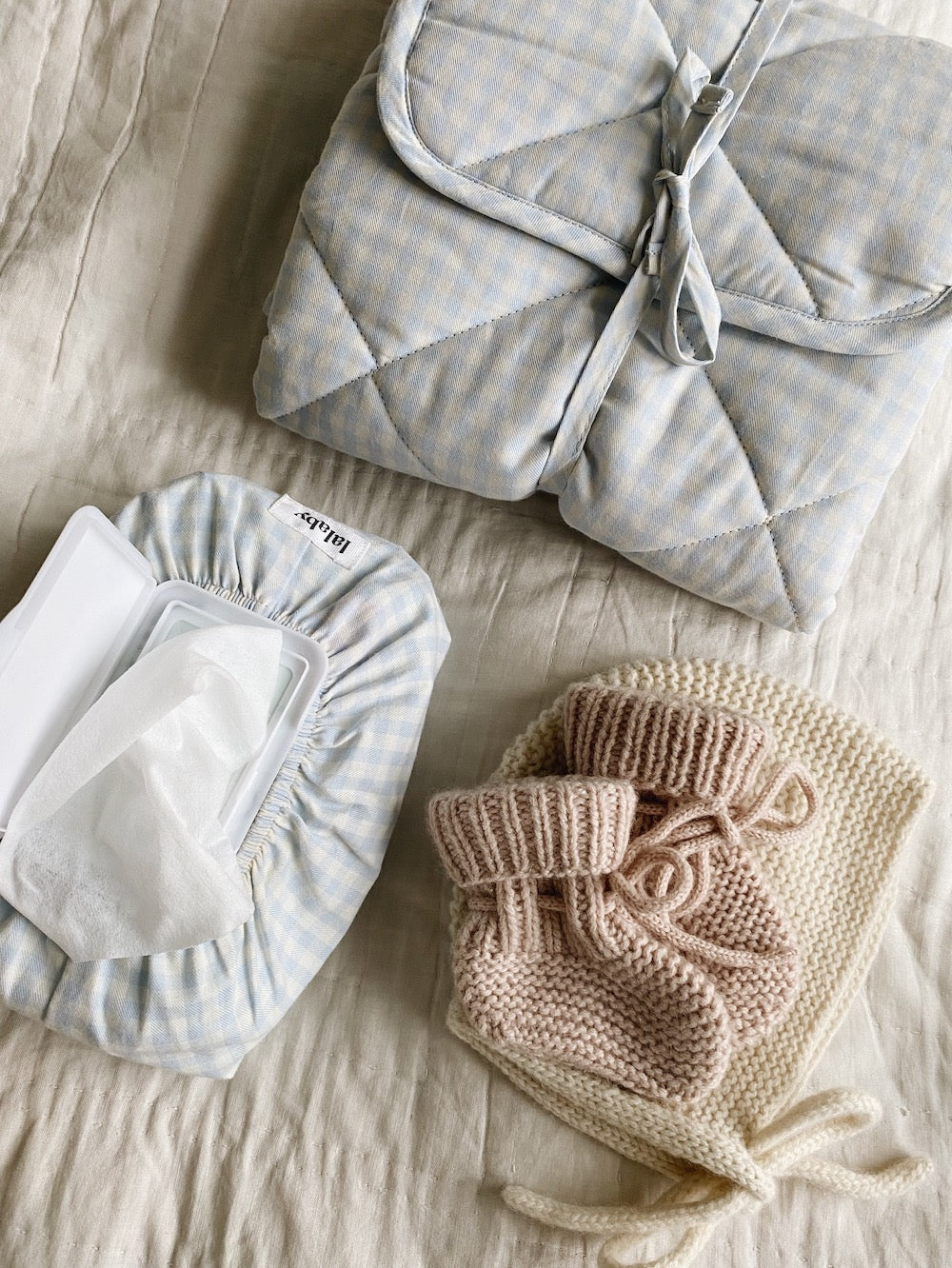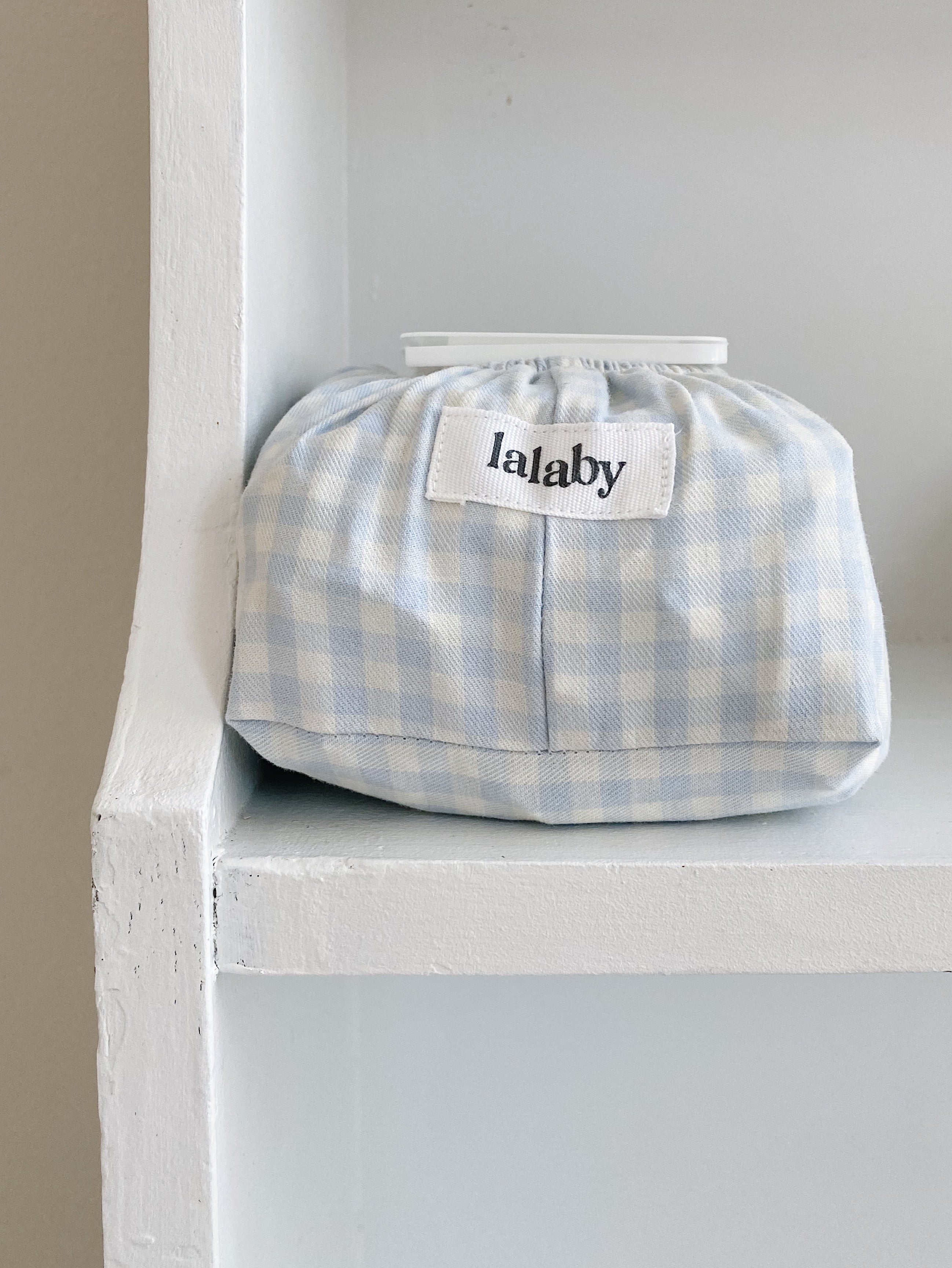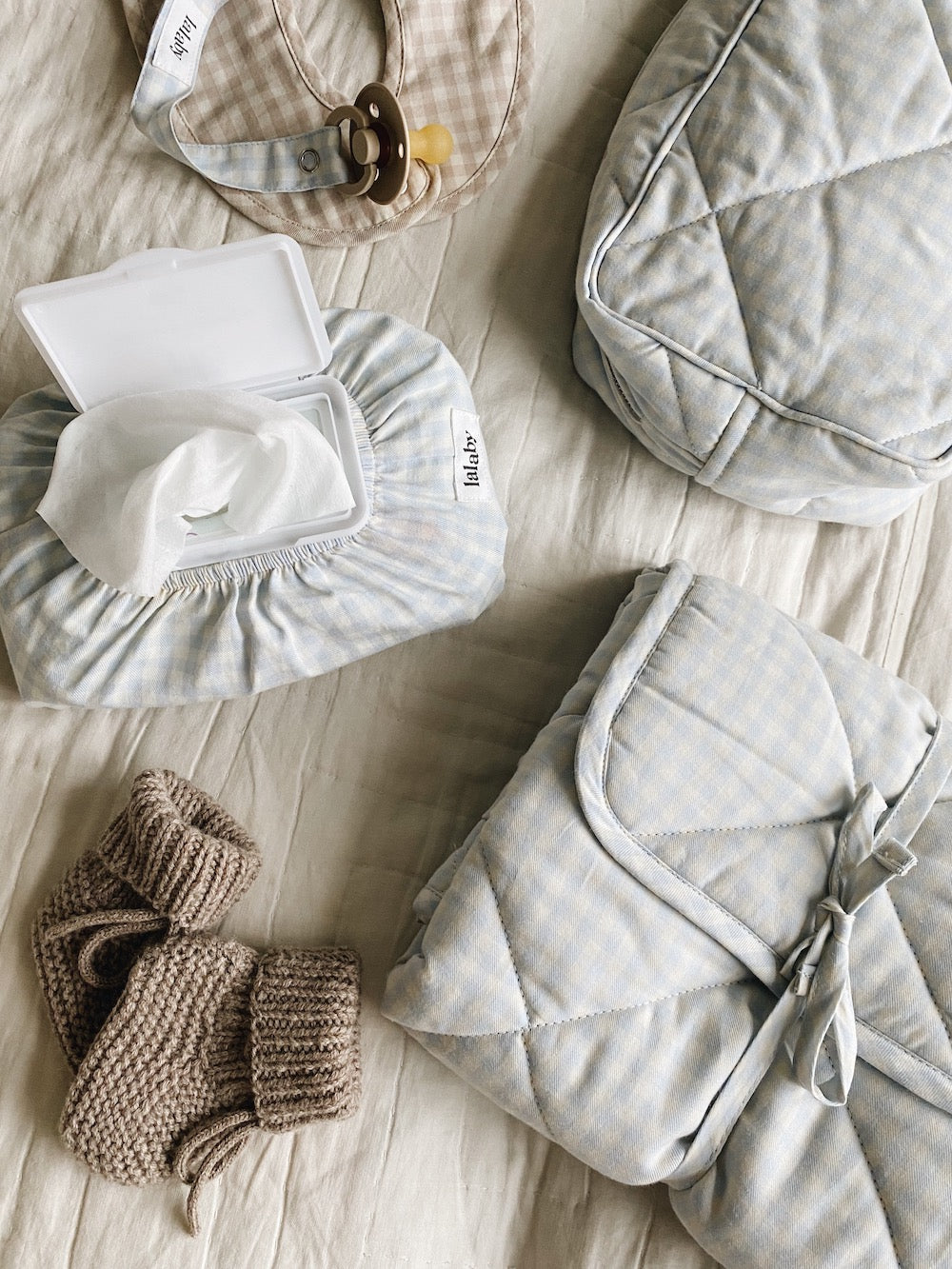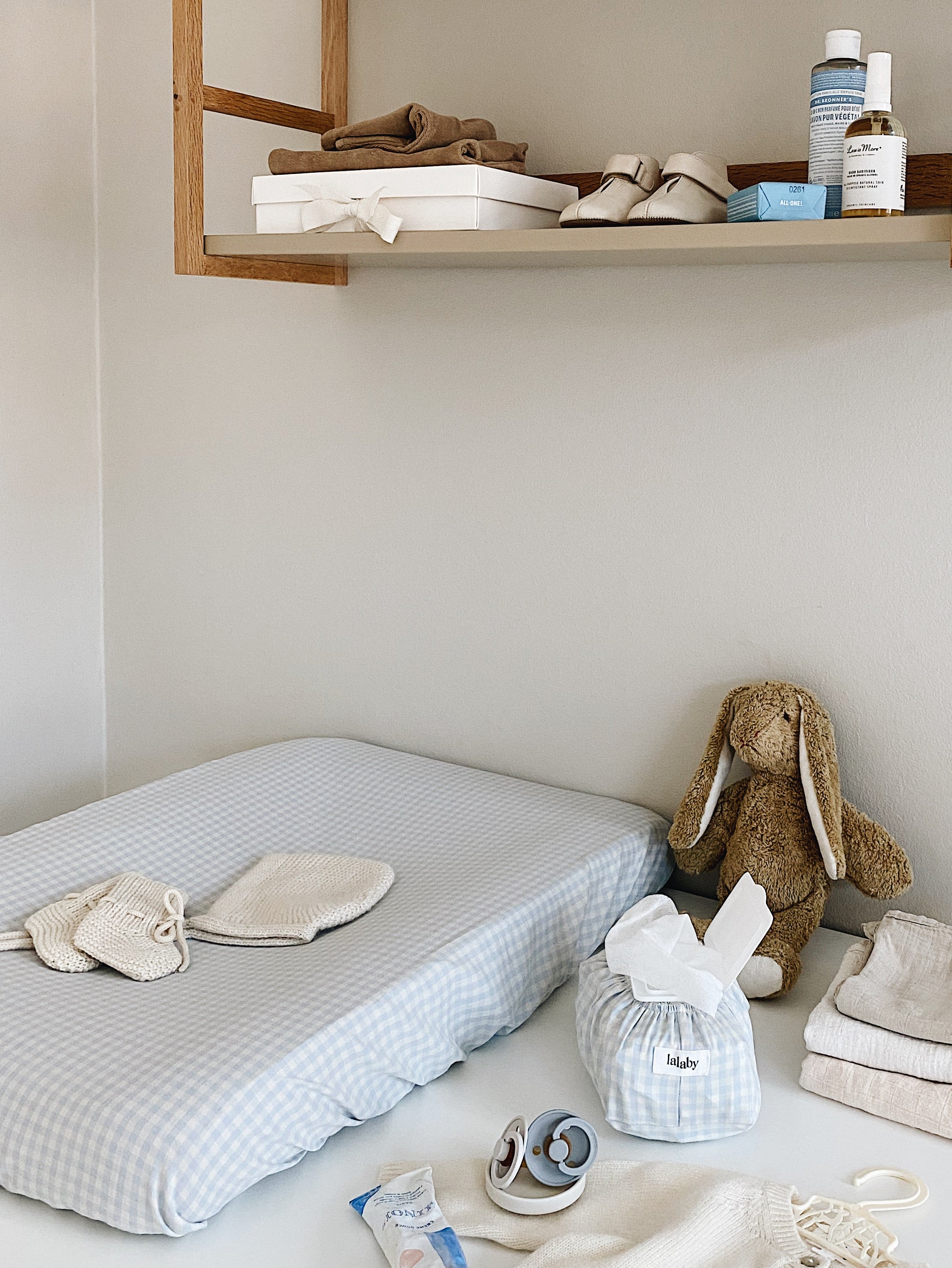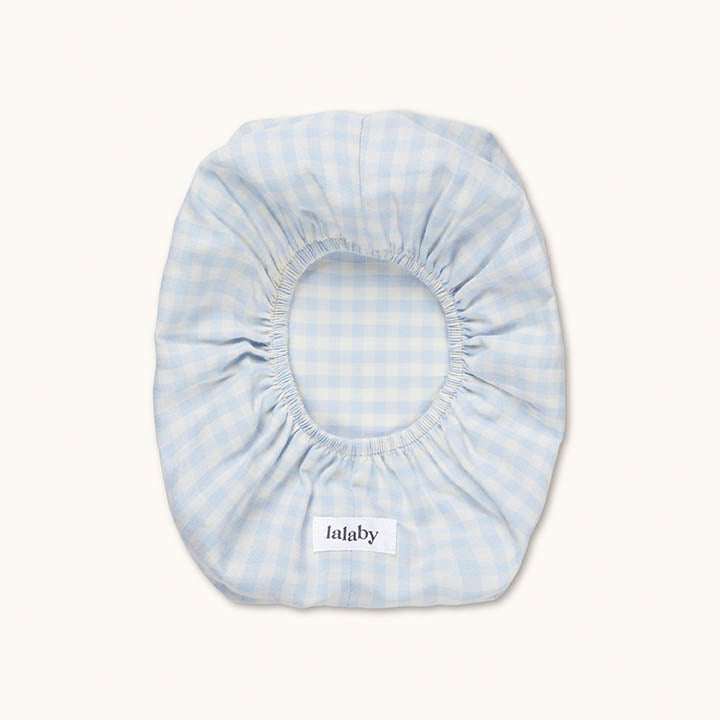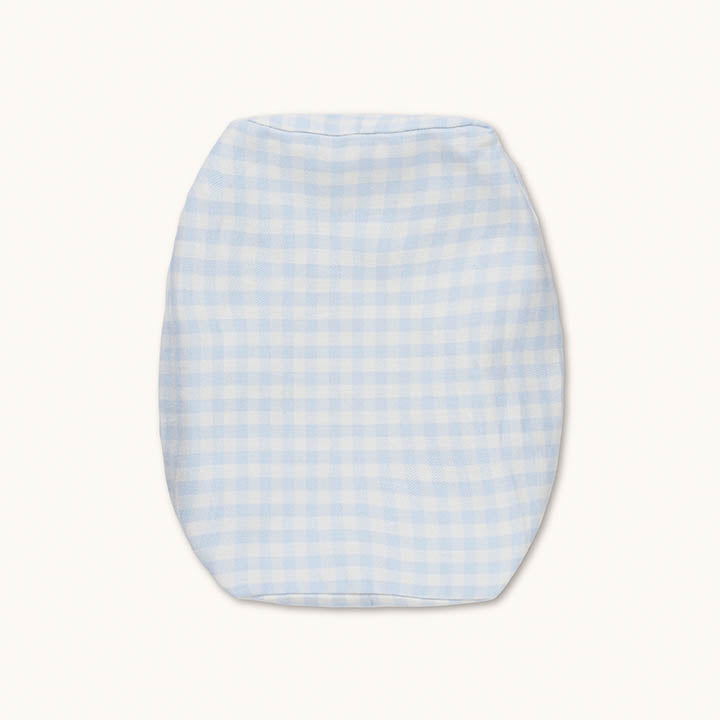 Wet wipe cover blue gingham
ALL ORDERS INCLUDING PRE-ORDERED ITEMS WILL BE SHIPPED TOGETHER IN ONE SHIPMENT WEEK 50. 
IF YOU NEED ANYTHING BEFORE, PLEASE PLACE TWO SEPARATE ORDERS.
-
FREE shipping on orders above 1000 DKK // 135€
A pretty and practical wet wipe cover - perfect for the not so pretty wet wipes. The cover is made from the Lalaby signature fabric with classic gingham checks. It comes with a flexible elastic band that makes it fit all standart wet wipes packages.
Also available in beige gingham. 
Match with it the changing mat cover in blue or beige gingham to create a pretty look on the changing table and. 
Colour: Blue / cream gingham

Quality: 100% Organic cotton
Size of cover: Onesize - suitable for standard wet wipes packages.
Recently Viewed